Criminal Defense Attorney
Well Respected In Broward County Courts
FORT LAUDERDALE CRIMINAL ATTORNEY
---
Available 24/7 To Answer Your Call
Ron L. Baum  is recognized as one of Florida's most successful Criminal Lawyers.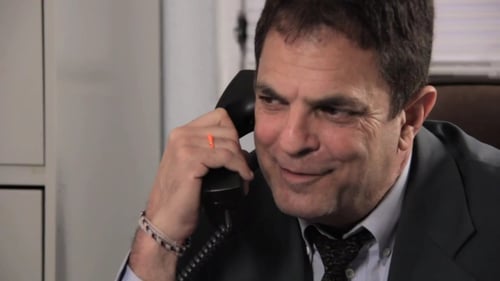 What Clients Say About Attorney Ron Baum
---
I have been privileged to have my colleagues (both judges and other attorneys who were familiar with my abilities and ethical standards) consistently award me an AV rating (the highest rating an attorney can achieve) through Martindale-Hubbell. This is the only nationally recognized rating service for attorneys in the ...
ACHIEVING RECOGNITION FOR THE DEDICATION I SHOW TO MY CLIENTS
Ron L Baum was recommended to me from a friend, which had great success with his legal services on more than one occasion. I was very impressed with his accurate, knowledgeable, powerful and caring representation. Ron took my case, which I thought was bleak and successfully turned it around. He ...
RON L BAUM EXCELLENT ATTORNEY
Ron Baum is extremely ethical and he makes you feel like you are his only client. He is responsive, available 24/7. Ron is always a text or a phone call away. Facing criminal charges is stressful enough, without having to feel like you have no one to turn to for ...
BEST ATTORNEY! AGRESSIVE, YET ETHICAL AND WELL RESPECTED
Hired attorney I was very impressed by his quick responses to all my questions. Made sure we understood the process, very detailed, and gave us a tremendous sense of security about our case. I would tell anyone looking for a good attorney, Ronald is definitely your guy. I am truly ...
TRUE PROFESSIONALISM = RONALD BAUM
Ron was a pleasure to work with and was extremely detailed in understanding every aspect of my case prior to giving any counsel. He was very patient, helping me understand the laws pertaining to my case and how they would work in my favor. I felt assured in knowing that ...
JUSTICE IS SERVED -- THANK YOU RON!!
Ft. Lauderdale Criminal Defense Attorney
---
Ron L. Baum Tips the Balance in Your Favor
Our Fort Lauderdale Criminal Attorney is well respected by many lawyers, judges, justice advocates, and prosecutors for his tenacity, reputation, court room deliberation and results. The law firm of Ron L. Baum P.A., has numerous case victories for many of the most challenging cases and against some of the toughest prosecutors in Florida. With 28+ years of experience, over 2500 cases under his belt and hundreds of acquittals, Ron Baum, is the man for the job.
Sound Legal Advice When You Need It Most
Defending Broward for 28+ Years
Attorney Ron L. Baum earned 5 consecutive Hat Trick Awards from the BACDL (each separate award represented 3 consecutive felony jury trials with the Defendant being found not guilty on all counts in each
You may be able to avoid going to trial
Once you are arrested, the police usually take 2- 4 weeks collecting and preparing evidence to send to the State of Florida. Understand this information pertains to State cases only, not Federal Investigations / Arrests. Upon receiving the evidence, the State Attorney can either drop your charges, raise your charges, or simply keep the charges the same.
Fort Lauderdale criminal  attorney Ron L. Baum begins working immediately on your behalf in that short window of time before the charges are "filed", and a court date is set and you are headed to trial. He will meet with the state prosecutor before the court date is set, and do everything possible to get your charges reduced or dismissed!  He will answer questions and keep you informed every step of the way!
Start your defense right away! Do NOT wait for a public defender who you will meet in court. In south Florida, the best criminal defense attorneys begin your defense strategy immediately, and give your case the attention it needs. Have direct contact with your attorney right away and start your defense! With 5 star top reviews and extensive trial experience, contact us now , because Ron L. Baum  is a Broward county defense lawyer you can trust.