CRIMINAL DEFENSE ATTORNEY
---
Ron L. Baum, P.A. exclusively practices criminal defense law, and is recognized in the legal community as a leading provider of strategic and aggressive representation to those accused of crimes. Our law firm is geared towards providing the strategic criminal defense that is needed to defend our clients' freedom, and we have extensive trial experience to back it up. Whether you have been charged with a DUI, Drug Crime, Theft Crime, Violent Crime, Domestic Violence, Juvenile Crime, Violation of Probation, or a Criminal Traffic Offense you may be subject to punishment including jail or prison time. Attorney Ron Baum understands what is at stake and will go above and beyond to ensure not only his clients get the best legal representation but also the best possible outcome.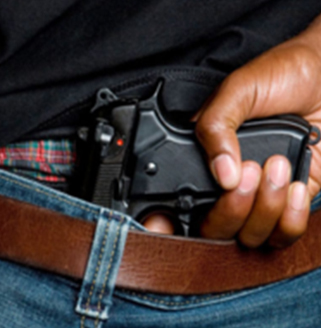 Broward County Criminal Attorney
---
If you have been charged with a crime in Broward, Dade or Palm Beach County, and are looking for a law firm dedicated to providing you with the personal attention you deserve, while maintaining the highest standard of ethics and integrity, then contact the Law Firm of Ron L. Baum P.A. and speak to criminal defense attorney Ron Baum himself. Attorney Baum strives to be available 24/7. Whether you have been charged with an offense such as a Domestic Violence and need an aggressive defense lawyer in South Florida, or have gotten a DUI in Ft. Lauderdale or a surrounding area, do not hesitate to contact Ron L. Baum P.A. today.
The Criminal Law Firm of Ron L. Baum P.A., handles a multitude of both misdemeanor and felony criminal cases for clients located in and around the Fort Lauderdale – Broward County region. Are you currently charged with a felony crime in Broward County? Have you been arrested for DUI in South Florida? Or are you simply seeking to clean your arrest record after that once in a life time bad decision? Call Ron L. Baum P.A. today. Available 24/7. Free Consultation.
Fort Lauderdale Criminal Defense Attorney Ron Baum, is honored to have earned an AV® Preeminent Rating issued by Martindale-Hubbell, the leading independent attorney rating entity. An AV® Rating is the highest rating possible and signifies that the lawyer has reached the heights of professional excellence.
I have been privileged to have my colleagues (both judges and other attorneys who were familiar with my abilities and ethical standards) consistently award me an AV rating (the highest rating an attorney can achieve) through Martindale-Hubbell. This is the only nationally recognized rating service for attorneys in the ...
ACHIEVING RECOGNITION FOR THE DEDICATION I SHOW TO MY CLIENTS
Ron L Baum was recommended to me from a friend, which had great success with his legal services on more than one occasion. I was very impressed with his accurate, knowledgeable, powerful and caring representation. Ron took my case, which I thought was bleak and successfully turned it around. He ...
RON L BAUM EXCELLENT ATTORNEY
Ron Baum is extremely ethical and he makes you feel like you are his only client. He is responsive, available 24/7. Ron is always a text or a phone call away. Facing criminal charges is stressful enough, without having to feel like you have no one to turn to for ...
BEST ATTORNEY! AGRESSIVE, YET ETHICAL AND WELL RESPECTED
Hired attorney I was very impressed by his quick responses to all my questions. Made sure we understood the process, very detailed, and gave us a tremendous sense of security about our case. I would tell anyone looking for a good attorney, Ronald is definitely your guy. I am truly ...
TRUE PROFESSIONALISM = RONALD BAUM
Ron was a pleasure to work with and was extremely detailed in understanding every aspect of my case prior to giving any counsel. He was very patient, helping me understand the laws pertaining to my case and how they would work in my favor. I felt assured in knowing that ...
JUSTICE IS SERVED -- THANK YOU RON!!